---
Welcome to the "Habitats of North Carolina" website!
Rock Outcrops, Glades, and Barrens » Flatrocks
Flatrock Church, Anson County by Gary Perlmutter
Aims of this website
This website focuses on the habitats used by native species in North Carolina. Recognition of habitats is important for understanding why species are found only in certain areas, only under specific environmental conditions, or only in association with particular other species. Knowing the habitat needs of individual species is key to their conservation, but often, where groups of species consistently are associated with the same types of habitat, conservation efforts aimed at these larger groups can be both an effective and efficient means of conservation. These groups themselves, especially where the members have co-evolved specific adaptations for interacting with one another, represent higher order units of biodiversity and are targets for conservation in their own right.
How to navigate the website
To see a habitat account, start typing the name in the Habitat Type field. Names of habitats appear on the screen; click on the correct habitat that you want, so that the full name appears in the field box; then click Find (to the right). Once you are at a habitat account, you can navigate to the previous habitat in the habitat group by clicking on the Monarch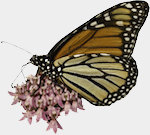 on the left, or to the next habitat in the habitat group by clicking on the Monarch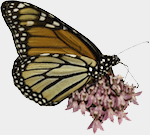 on the right. You can also get to additional habitats by entering text in the Habitat Type box; click on the full habitat name; then click on the blue Find tab. A third way to get to another habitat (within the same Habitat Group) is to click the down arrow under the habitat name, where the box shows other members in the group; click on the habitat of interest.
How to become a Citizen Scientist
One of our main aims is to involve the public in documenting the distribution and habitat associations of the state's Habitats. We therefore welcome records from anyone wishes to submit for habitats observed in North Carolina. Information on how to submit records and the details we need to vet the records are included in the Citizen Science tab on the main menu bar located at the top of the Home Page.
Stats
Number of habitats: 196
Number of habitats with summary: 165
Number of habitats with : 184
Number of species linked: 3,360
---
Citation: Hall, S., and T. Howard. 2022. Habitats of North Carolina [Internet]. Raleigh (NC): North Carolina Biodiversity Project and North Carolina State Parks. Available from https://auth1.dpr.ncparks.gov/habitat/index.php.